Seward Park's kosher bagel spot is a success so far
Muriel's is a place to create community through food.
When Chuck's Hop Shop owner Chuck Shin asked Zylberschtein's Delicatessen and Bakery owner Josh Grunig to be his restaurant partner at Third Place Books Seward Park, Grunig saw it as an opportunity to launch a brand new kosher bagel spot. 
After the Raconteur coffee shop and bar located inside Third Place Books moved out during the pandemic, Shin asked Grunig to move into the vacant space with him. Grunig immediately knew that any Jewish-style eatery he opened in Seward Park needed to be kosher because of the nearby observant Jewish community.
Although Muriel's won't boast any meat dishes due to its kosher dairy (chalav Yisrael) status, Grunig hopes to cater to vegetarians in addition to Seattle's kosher-keeping Jews. Grunig doesn't just want his business to be transactional; he wants it to be a part of people's memories and "be a place that brings a feeling of warmth." He believes that Jewish deli is comfort food, soul food. 
Grunig's love of bringing people together through food stems from his mother always cooking dinner for the family and ensuring that they ate together every night. He thinks this is why he feels the desire to feed and sustain people in the community. 
"It's neat how we're all eating in the same space regardless of religious beliefs, coming together, enjoying the food and each other's company," says Seward Park community member Lisabeth Harris. "It's kind of unique that way."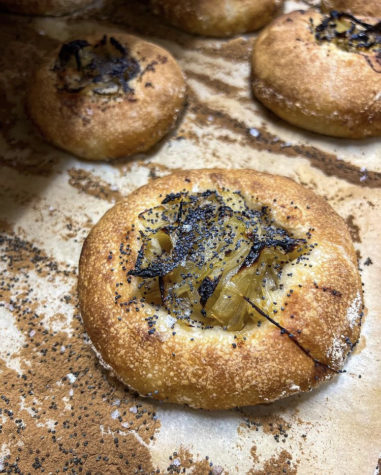 Grunig feels a marker of success for him will be being a cornerstone of the neighborhood and a place that makes people feel warm. If not sure what to order, Grunig recommends a fresh bagel with lox and lots of red onions.
NYHS sophomores Yasmin Jassen and Hannah Klinghoffer visited Muriel's on a recent Sunday during Muriel's soft launch. The teens are excited about more kosher food options and the fact that the staff at Muriel's provided them with amazing service. The students said they had nice conversations with the staff and they were asked about their school and the teenage community at NYHS. "It was great seeing people from all over the Jewish community come together and buy food," said Jassen. 
Wendy Bensussen, a Seward Park community member, said she enjoyed her tomato basil soup and avocado toast. She thinks Muriel's will revitalize the Seward Park neighborhood. "[Muri's will be a] place for people to be together," Bensussen said. "We need a gathering place."  
Jassen agrees. She's most excited to have a new place to hang out with her friends and get food. She tried the Israeli avocado toast and the fries and she said both were good, although Klinghoffer felt the avocado toast had a little too much feta. When Harris went to get mushroom barley soup, Israeli fries, a bagel with lox and a raspberry doughnut for her and her family, she said it was an amazing way to start their Sunday. Klinghoffer says she believes Muriel's will bring a lot of Jews together by gathering people together to eat. Bensussen and Klinghoffer are both looking forward to trying some of the desserts and pastries that will soon be on the menu.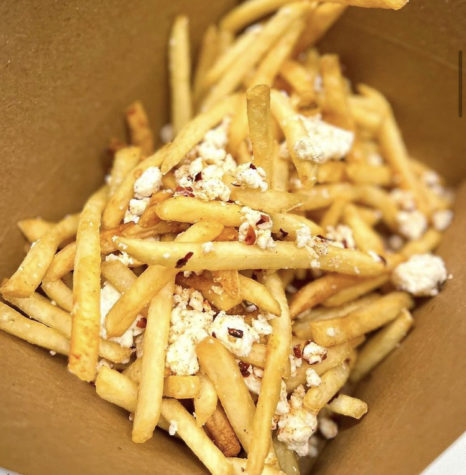 Grunig says his target market is the Seward Park community, to offer people a place to come and get a drink, something kosher-keeping Jews could previously not do as there are no other kosher restaurants in the South Seattle area. He also hopes it will appeal to vegetarians.
On the broader scale, he says, "everyone loves bagels."
Muri's is located at 5041 Wilson Ave S, Seattle WA 98118 Open Thursday-Sunday 12-7 pm
Leave a Comment