Lion of the month: Alex Kernish
The new-to-NYHS 11th grader loves sushi, cooking, martial arts, and the school's "chill environment."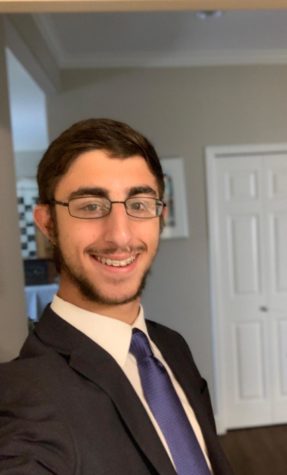 The Lion of the Month is 11th grader Alex Kernish. This year Alex transferred from Issaquah High School to further his Jewish studies. "I decided to attend NYHS because I wanted to be in a Jewish learning environment with a dual curriculum [and be] with other Jewish students." So far, Alex's favorite part of NYHS is the positive and chill environment between the students and the teachers, and he feels like it's a really great learning environment. During his free time, you can find Alex cooking, doing martial arts, playing music, studying chess, and playing football. Alex is very passionate about cooking Asian food. He also hopes to open up the first Asian kosher restaurant in Seattle that serves meat.
Five fast facts about Alex:
He used to have a gaming channel on YouTube and had 2.2k subscribers.
One of the things he can't live without is his wok.
He holds his previous school's sushi eating record at 73 pieces of sushi.
His favorite show is Family Guy.
He loves to do impressions and can talk in many different accents.
Leave a Comment