Dovi Goldberg juggles senior year and sneaker deals
The NYHS senior has two full-time jobs: school and running a shoe resale business.
Every day, tens of thousands of entrepreneurs sit at their computers waiting to pounce the second that the market's most popular sneakers become available. They hope to purchase the sneakers at retail price and then resell them online for profit. Dovi Goldberg, a senior at NYHS, is one of those entrepreneurs.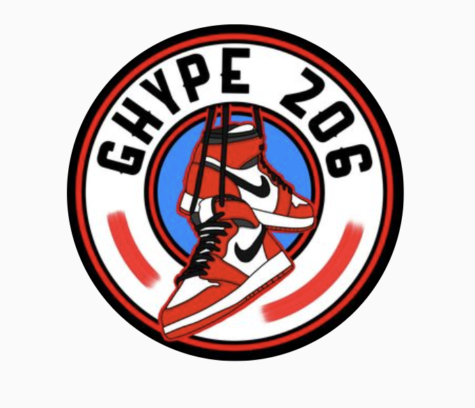 Goldberg's interest in the resale business came from his passion for footwear. "I always really loved shoes, so eventually I accumulated a pretty good sized collection for myself," he said. Once he outgrew certain pairs, he sold them for lower than what he bought them for. Now it's all about making a profit, unless he decides to keep a shoe for his own collection.
Goldberg does not exclusively sell footwear. He sells rare items/merchandise from major brands including Adidas, Air Jordan, Nike, and Supreme. He sells on Goat, StockX, Facebook Marketplace, and various other resale apps.
In the world of reselling, Goldberg explained, it's important to earn the trust of the buyer. "I sell through apps who authenticate [the product] and ship it to the buyer." This process assures customers that Goldberg is running a legitimate business and that his product is genuine. He sells around 100-150 pairs of shoes per month, shipping his kicks to authentication sites in Oregon and Arizona daily. And rather than save or spend his profits, he reinvests the money back into his business.
The process begins on Discord, a communication app that connects Goldberg to various servers and groups. These servers perform a multitude of functions, namely to notify him of any new "drops" (that's resell business jargon for 'releases'), or to use bots that can snag shoes at retail prices before they sell out. Once he successfully gets his hands on a pair, he'll list it on an app like Goat or StockX. He can set whatever price he wants, but he makes sure to check the market to keep his prices competitive. "The price of a shoe is determined by a few things: how limited it is, the hype behind it, and how much demand there is for it," Goldberg said. "My average profit is between 15 to 20 percent of the purchase price."
Once the sale is made, he adds the numbers to a spreadsheet where he tracks all of his expenses and profits. He also has a business bank account to keep his money safe. "It's about being smart," Goldberg said. "For a shoe that I have a lot of, I might be making 5 percent or less [of the purchase price], but you're getting rid of it quickly. Then I can use that money to buy something else."
The legality of the bots aren't a concern for Goldberg. Ethically, he says, the business is impossible without them. He isn't harming a regular person's ability to get shoes for retail, because bots are too common, and shoes sell out too fast. "If I stopped using bots, it wouldn't change anything. There are thousands of people that do the exact same thing as me," Goldberg said. "People's perception of the bots is that I press a button and instantly get 1,000 shoes. That's not how it works."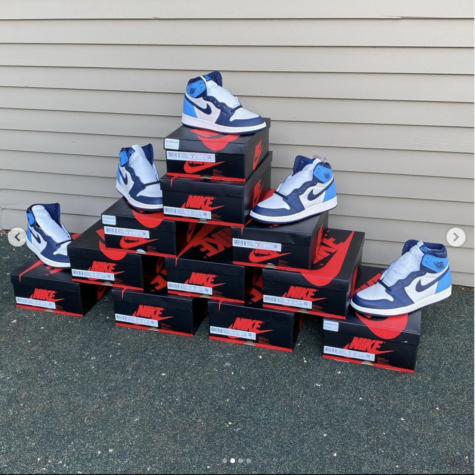 Goldberg says that it's no use trying to get a popular shoe at its retail price without using bots. And if you're not a reseller, it's more cost effective to purchase from apps like Goat or StockX. That's because top tier bots can cost upwards of $5,000, he explained. That creates significant risk on his end as well. "You can't be successful unless you have multiple [bots]," Goldberg said. "It's so up and down, meaning if a shoe releases on a Monday, one bot might do really well, but the next bot might do terribly."
His highest profit from a single shoe was $655 reselling Jordan 3 Retros. A men's size 10.5 is currently listed on StockX for $378.
"It came pretty natural to me, just the buying and selling of things," said Goldberg, but the business also has its challenges. "One of the things I've learned is patience with people, because in this business you get a lot of people who waste your time." Goldberg explained that oftentimes people will message him saying that they will purchase one of his products, only to "ghost" him (not respond) before the sale is made.
Running a business as a full-time student is also quite the challenge. "It's pretty tough to juggle," Goldberg said. "I basically don't have time to do both." Many nights he has to stay up until three in the morning to meet his obligations to his business and continue his education. Goldberg plans on continuing his business at least through high school. He said he'll keep working as long as his business does well. "I'm not one hundred percent sure about it being my actual job," Goldberg said. "Long term, I can see myself doing something similar to this, something entrepreneurial."
Leave a Comment
About the Contributors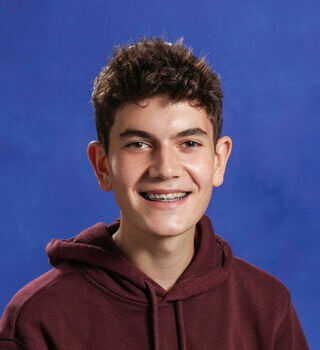 Harrison Feld, Editor-in-Chief
Harrison Feld is a senior at NYHS and the editor of The Mane Idea.