I spent a week in Romania with Ukrainian Jewish orphans. Here's what I learned.
They are the most resilient and inspiring Jews I've ever met.
On May 22nd, I left with 11 of my classmates to Romania to assist Jewish Ukrainian orphan refugees. The orphanage we worked with, Tikva Children's Home, was forced to evacuate to the Romanian coast due to the war in Ukraine.
I spent eight days listening to stories, giving kids much needed individual attention, and imbuing structure and excitement into the days of children who otherwise would have been wandering. On top of all this, I learned many lessons that I will genuinely now carry with me wherever I go. Here are some of those ideas: 
Language is Powerful
All of the children there are native Russian speakers, and they speak Ukrainian as a second language (mostly for non-family/friends). English knowledge was limited, but many of the kids spoke Hebrew relatively well. I am grateful to be nearly fluent, so I used Hebrew as a lingua franca of sorts. The trip showed me firsthand that Hebrew really is the universal language of the Jewish people. It was so powerful to be able to use Hebrew to laugh play, and share about my life with those amazing kids.
People Crave Understanding
Humans possess a deep and complicated desire to be understood and heard. This manifested itself in Romania from the youngest of children to the most mature adult. Opening up my ears and heart to their stories had a noticeable impact. Hugging the three year olds before they went to bed was a nonverbal way of transmitting understanding and trust. 
There is Beauty in Organized Chaos
There is no doubt that the orphanage would benefit from more structured activities, organization, and better communication. But the organized chaos — kids playing late into the night, the bright energy at Shabbat dinner, and testing the patience of wild foxes — showed me that people are resilient. After going through so much, the energy and love exhibited by these children is inspiring. It was clear that these kids are tough, resourceful, and don't need much to have a great time. 
Leave a Comment
About the Contributor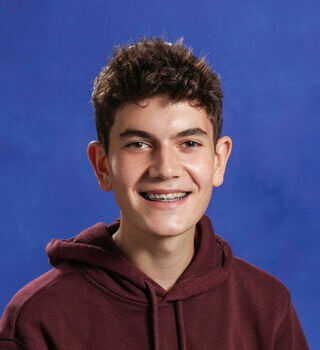 Harrison Feld, Editor-in-Chief
Harrison Feld is a senior at NYHS and the editor of The Mane Idea.