Tips for time management
Being a high schooler can mean a busy schedule and a rigorous homework load. Use these tricks to help you use your time more efficiently.
Relaxing long weekends, enjoyable holidays, and days off are sadly over. Our extracurriculars have begun, the homework is piling up and the weather is turning. Our lives are getting busier, more stressful, and more overwhelming. It can be challenging to manage your time to account for homework, downtime, health and exercise and extracurriculars. With the following tips, you will be able to plan your life more effectively and increase your productivity.
Planner or Scheduling System 
NYHS school and college guidance counselor Beth Gee says that creating  a schedule is an amazing way to manage time. If you don't have a planner or online scheduling system, you need one. Spreadsheets, Google Docs, or a physical planner are just a few helpful tools. Schoology also allows you to input your own assignments/tasks into its calendar feature. It's difficult to keep track of things in your mind; writing them down and checking them off is satisfying, and it maintains organization. Additionally, Gee thinks it's very important to plan, practice self-care, and take proper breaks.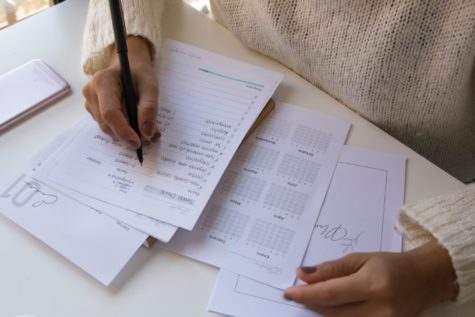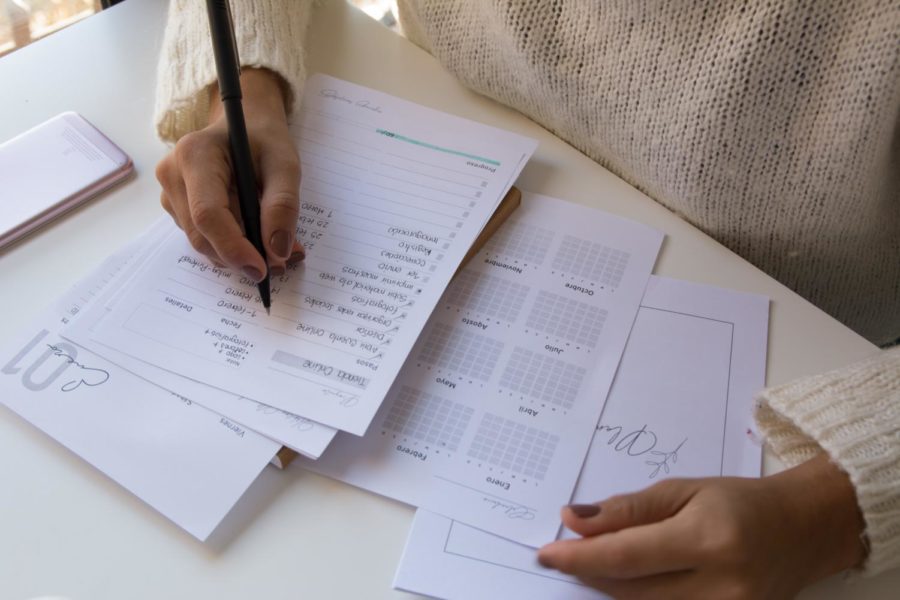 Establish a Routine 
Gee says a sense of normalcy is beneficial for productivity. Developing a routine is a great way to develop good habits and build rhythm. Bestselling author of self-help book Atomic Habits James Clear recommends "habit stacking" to build a routine. Habits should be tied to one another  to maximize their likelihood of being adhered to. For example, consider getting home and immediately eating a snack, then, once you clean up, doing your homework, showering, making dinner, and so on. 
Find an Accountability Partner
A great way to make sure you are staying on track and completing tasks is to have an accountability partner. Gee thinks that if you and a friend keep each other accountable, you are more likely to get things done. For instance, if you both have a math assignment and Hebrew project, you should check in with each other and make sure you're remaining on track.   
Changes of Scenery
Student Activities Chair Eliana Menashe ('22) suggests changing up your scenery and not staying in your room all the time. Being somewhere that will set you up for success, like a quiet room away from the family, is also recommended. Make sure you don't sit in your bed to go to work, because your brain will think it's time to sleep rather than be productive.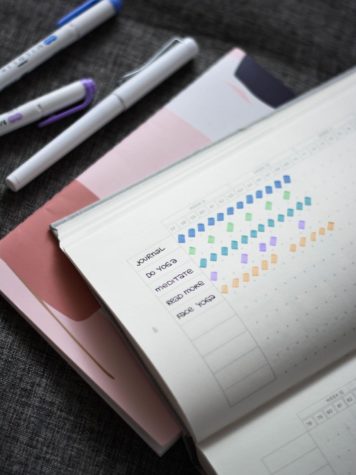 Tackle Things Little by Little 
Menashe says if you have a big assignment, don't think of it as a giant thing to do all at once. Instead, tackle it a little at a time. Don't put everything off until the night before it's due, and if that's a pattern you have, try to break it into smaller projects you can complete  every day.
Time Block
Just like a schedule for school, consider a schedule for after school time. Gee thinks that scheduling is a very effective time management tool. For example, take all the assignments and things you need to do and make a schedule. With a concrete schedule to follow, it becomes a lot easier to get your tasks done. Prioritize the things that need to be done first.
Use Extracurricular Activities to Your Advantage
Menashe thinks joining the basketball team has actually benefited her time management. With basketball practice starting at 6:30 p.m., she is able to schedule her tasks around practice and know she needs to be productive before she leaves and when she gets home. Menashe advises against all endless unstructured time. 
Leave a Comment