Support Black-owned businesses
Here are 11 local shops to put on your radar.
Looking for a way to support local, black-owned businesses? Here is a list of small businesses, ranging from fashion to home goods. 
Beauty Products 
Queencare
This brand has a selection of skin and hair products. A portion of every purchase also helps benefit youth programming in Seattle. They are passionate in helping young black girls and teaching them about business and entrepreneurship. Purchase their products online at queencareproducts.com or in store.
3702 S. Hudson St. Ste 103, Seattle 
Store Hours: Wednesday 11-6 p.m., Saturday 1-6 p.m., and Sunday 11-4 p.m. 
Rossario George 
Rossario George has a copious amount of products, from nail polish to makeup and even unique women's clothes. They have been featured in British Vogue, GQ and many other magazines. Shop online at rossariogeorge.com
Grocery and Coffee
Black Coffee Northwest
In addition to classic cafe beverages, this coffee shop has some very fun sounding drinks like pumpkin pie latte, cinnamon roll mocha and a cozy candy cane mocha. They also have an internship program to support black youth and help them get jobs at local businesses.
16743 Aurora Ave. N, Shoreline. 
Store Hours: Drive-thru pickup. Monday through Friday 7-1 pm and Saturday 10-2 pm
Local Yokels 
You can get a selection of produce and other goods from here. Everything is from different farms in Washington and each product is labeled with its origin, which is a superb way to support small farms. They deliver, and they also have a subscription box option. They also have a carbon footprint 95 percent lower than the average grocery store and use compostable or reusable packing for delivery.
The Station 
The Station is a coffee shop on Beacon Hill that strives to build a community. They have all the staple drinks as well as more out-of-the-box ones like a Mexican hot chocolate mocha and a brown sugar latte. They are black and Latinx-owned and they try to employ people from their community. 
1600 S Roberto Maestas Festival St., Seattle 
Open 7 days a week from 7-5 pm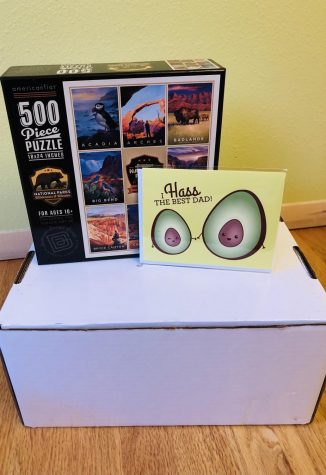 Gifts
Adorned Adobe 
This company has everything from candles to home decor, puzzles, and greeting cards. Their stores are currently open only by appointment. They also have great customer service. When I ordered from them, the owner emailed me and said that when I ordered she was in the process of putting up a 15% off sale, so she refunded me 15% of my order.
 They are located in the historic Freighthouse square building in Tacoma. Visit the shop or order online at adornedabode.net
 If you don't want to go in person, they also offer curbside pickup, online  and in-store pickup, and direct ordering to your home.  
Jewelry and Clothing
Lace and Pearls Jewelry
Lace and Pearls owner Asa tries to make her pieces "a mix of minimal and feminine aesthetic."  She sells simple everyday pieces and statement pieces that would add detail and personality to an outfit. 
Without a permanent location, they host pop-ups — see where they will be next on the events tab on their website, or purchase online. 
Lilka Love
Lilka Love is a women's clothing company that offers styling service and customizable subscription boxes. Lilka Love also has a closet cleanout option where they help you get rid of old clothes and decide what to keep. They offer styling services in West Seattle and Queen Anne as well as virtually. 
535 Warren Ave N, Seattle
Store Hours: Tues-Thurs 12-6 p.m., Friday and Saturday 11-6 pm, and Sunday 10-4 p.m. 
Miscellaneous
Jacob Willard Home 
Jacob Willard Home is a high-end consignment furniture store that specializes in mid-century products. 
5600 Rainier Ave. South, Seattle.
Store Hours: Tuesday-Saturday 12-7 p.m. (by appointment only)
Sukie's Candle co. 
Sukie, the founder of the company, was born and raised in Seattle. The company offers a wide variety of naturally scented candles. They are a vegan,  cruelty-free, eco-friendly company. The candles come in recyclable glass containers and they are packaged in biodegradable and recycled materials. 
The Ride 
This cycling studio hosts a variety of class types all lasting 45 minutes. They also have meditation and bootcamp classes. They have a selection of on-demand classes that are free and just need a password (provided on the website) to access. So if you have a spin bike at home or at a gym you can do these classes on that. They also have classes on a livestream and they have in person too. You can also get your first cycling class with them for free.