NYHS participates in worldwide Reverse Tashlich Project
Students, staff, and families clean up a beach as a way to pull "sins" out of the water.
Approximately 60 NYHS community members gathered at North Seattle's Magnuson Park Sunday, September 12, to participate in Reverse Tashlich, a worldwide Jewish marine cleanup initiative. Participants gathered to hear words of Torah, come together before Yom Kippur, and make an impact on the local community.
Reverse Tashlich is a program created by the Tikkun HaYam (literally "repair the sea") nonprofit. The organization focuses on fusing Jewish values with marine conservation efforts. The Reverse Tashlich project began in 2017 with just a few student participants cleaning up their local beach. Four years later, Reverse Tashlich events now span four continents and have been conducted in countries as far-flung as Argentina, Sweden, and Azerbaijan. This year, cleanups took place in 18 countries across the globe. "The time has come for the Jewish community to recognize that it all comes back to the water," Tikkun HaYam founder Rabbi Ed Rosenthal said in a video thanking this year's volunteers. "As Jews, we have a responsibility to protect the marine environment."
NYHS coordinated with the City of Seattle to obtain permits and reserve the beach for a cleanup. The city then supplied kits containing garbage bags, trash grabbers, gloves, and orange construction vests. Once the cleanup was complete, the trash was picked up by a city employee. The supplies were returned to the city as well.
The name "Reverse Tashlich" is a spin on the well known Jewish ritual of tashlich, in which Jews cast away their sins into bodies of water during the high holiday season. The Reverse Tashlich initiative hopes to create a new practice in which Jews remove impurities from the water in addition to casting away their own sins. "For 60 years, humans have been throwing their sins–trash and debris–into bodies of water," a 2021 Tikkun HaYam promotional video said. "The Jewish community has shown that we can cast sins in. Now let's take them out."
Students expressed that their aseret yemei teshuva (the 10 days of repentance between Rosh Hashanah and Yom Kippur) were elevated by this event. "Whenever I think of Rosh Hashanah and Yom Kippur, I think about hitting the reset button," senior Anna Jacoby said. "Reverse Tashlich was kind of like that. We were picking up trash and resetting nature to what it should be."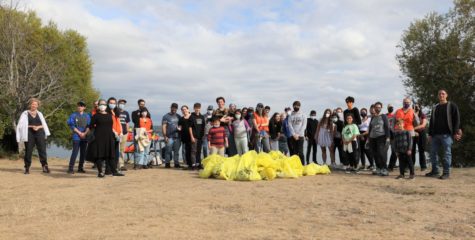 NYHS's Rabbi Rothstein gave a dvar Torah emphasizing the connection between tikkun olam (repairing the earth) and the aseret yemei teshuva. He said that the 10 days of repentance are for Jews to reflect and apologize for their mistakes, but most importantly to act upon their reflection. The community was "trying to do our best to be our best, especially during these 10 days," senior Victor Maimon said. "When we're all coming together as a community to do something good, it just makes our NYHS community a stronger and more positive environment."
Prior to the event, NYHS students discussed the value of making a small effort toward a big problem. Many students expressed feelings of paralysis when confronted with an issue as big as marine pollution. "Sometimes it can feel so overwhelming, this big issue. But that shows that it doesn't take that much. We took a couple hours out of our day to clean up the beach, and if a lot of people do it, it can make a difference," Maimon said. "To know that other people are also doing the same thing really means a lot. It is pretty uplifting."
View Comments(1)
About the Contributor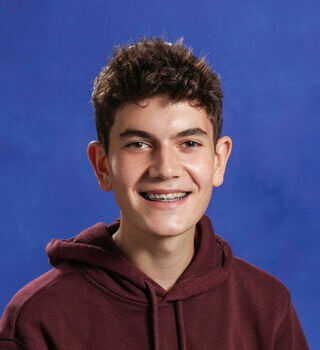 Harrison Feld, Editor-in-Chief
Harrison Feld is a senior at NYHS and the editor of The Mane Idea.